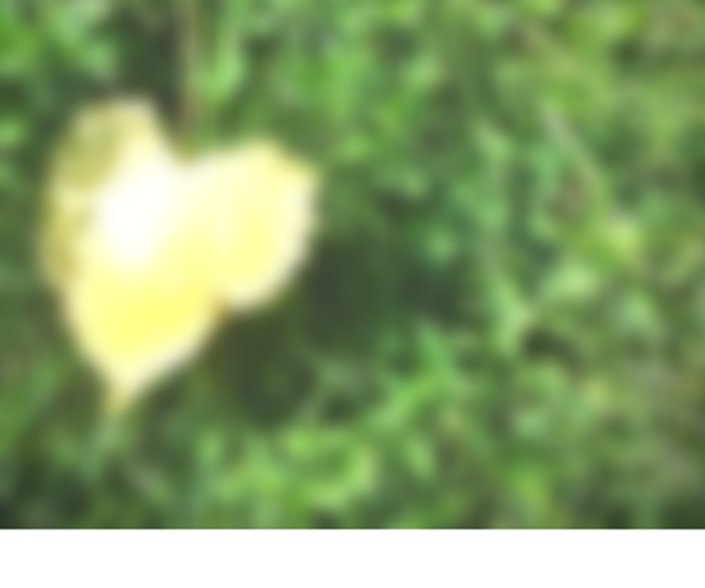 90-Day Positivity Bootcamp
Improve Positivity and Joy in 3 Months
I don't know about you, I was not taught how to be happy... either I just was or I had to figure it out. I had a pretty typical childhood with it's ups and downs... When I became an adult, I started searching for joy, satisfaction, contentment. It's been quite a process, needless to say. I learned so much and I'm sharing how to do just that... the steps to live with positivity and joy.
Positivity starts within... within you. We have been so busy, that we have forgotten how to just be, to be confident in our own point of view. How we live within that confidence, with whom we surround ourselves, how comfortable we are in our work - all are impacted by our own positivity and joy.
Yes, there are tough days, awful moments and trying years. Of course, challenges and difficulties present themselves in our life. Positive Psychology offers tools to cope and bounce back with adversities as they arise.
Depending on the concerns in your life, how are you doing with all of this? 90-Day Positivity Bootcamp will help turn your outlook around and improves positivity and joy within 3 months. This program offers discussion, activities and daily practice for you to receive optimum benefits from the program.
This is what you can expect:
❤︎ Daily reminders to your email inbox for the practice of daily intention or affirmation setting.
❤︎ Weekly discussion and activity of important topics regarding your personal positivity.
❤︎ Concise, bite-size lessons that easily to fit into a busy life.
❤︎ Tools can be applied to life right away.
What part of your life would you like to be more positive? Work, in different relationships, as a parent, with your health and well-being, your family? These steps and approach can be applied across the board.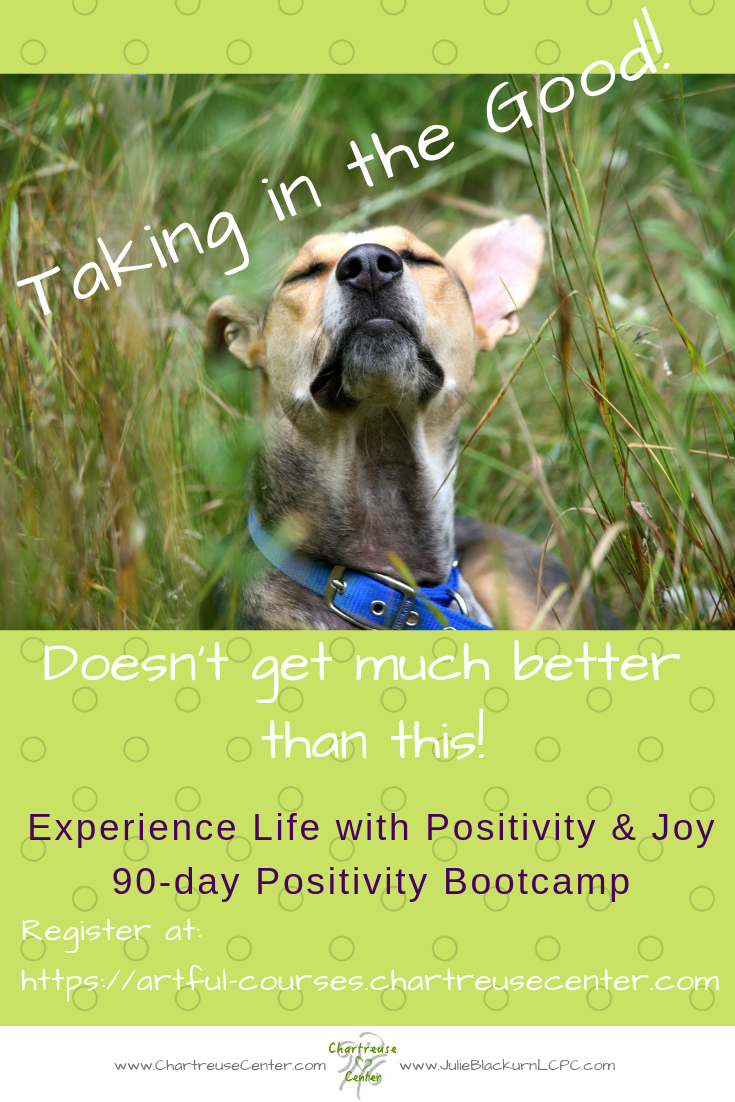 Intentional living is the cornerstone of a positive mindset. The 90-Day Positivity Bootcamp guides you, step-by-step through the process. It can't be simpler... You receive reminders sent directly to your email inbox. All you have to do is the prompt for the day.
You will be walked through:
❤︎ Developing and applied learnings regarding your own Positive Intention or Positive Affirmation

❤︎ Develop Awareness through Recognizing Positivity

❤︎ Connect with Yourself through Holding onto Joy

❤︎ Mind/Body Connection through Capturing the Joy
❤︎ Social Connection through Sharing the Good

❤︎ Community Connection through Passing on the Good

❤︎ Applied Learning through Utilizing Tools to Return to a Positive Mindset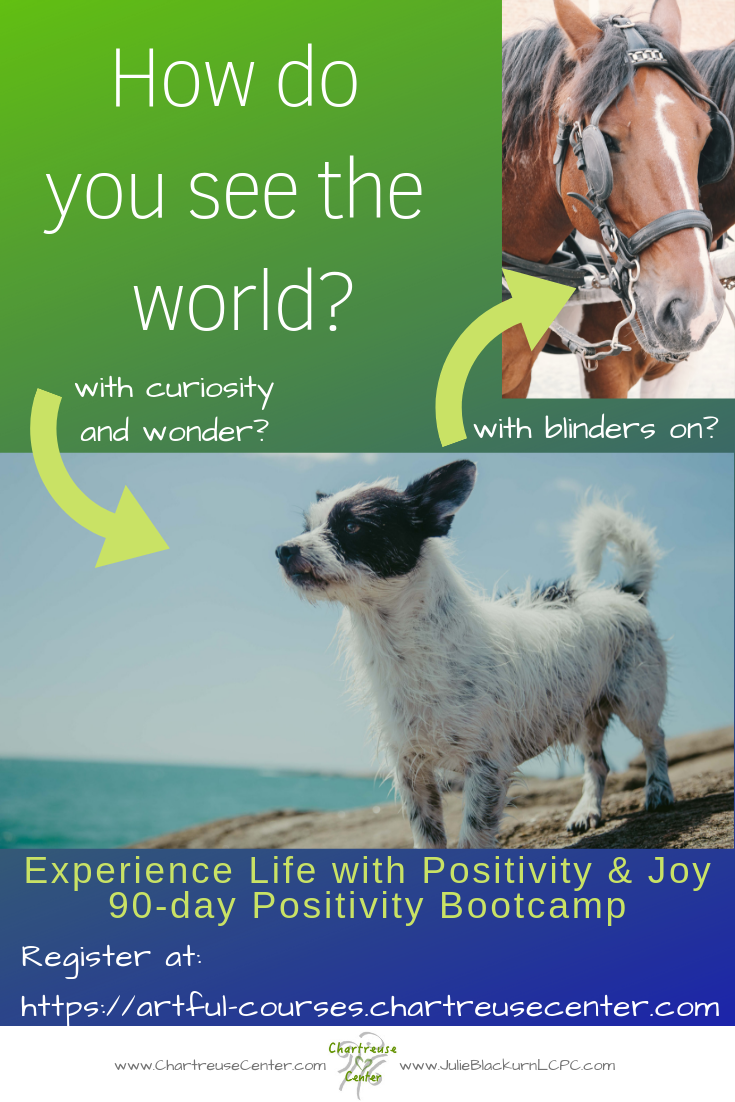 Living with positivity includes acknowledging the tough parts and addressing challenges in life. When life changes have gotten you off track, we do need to attend to those changes and challenges. We have choices in how we do that, though. With curiosity and wonder? Or with the blinders on?
This program teaches:
❤︎ Identify how do you define joy in life.
❤︎ The #1 question to ask yourself in order to attend to your inner self talk.
❤︎ How to understand and appreciate differences within different social, family, work relationships.
❤︎ Recognize identifiers of "Happiness Sabotage" and "Stress Exhaustion."
❤︎ Learn to create mantras packed with positivity to fit your life and apply them in everyday situations,

❤︎ Multi-sensory tools used to create quick and simple comforts.

This program in obtainable.
You can get back to feeling like you... And maybe even better than before.

I'm here to walk you through the process. It's a bootcamp... It's work. And I make it as simple as I can.
You are in the drivers seat of your life! It's up to you what your transformation will be.
I can't wait to get started!
Your Instructor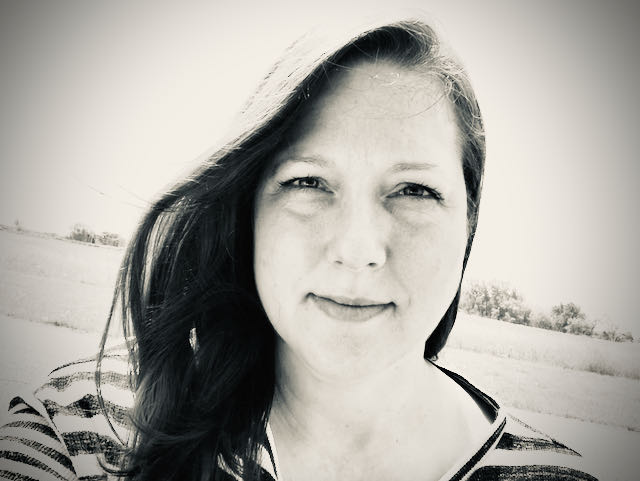 Let me introduce myself... Hello, I'm Julie.
I created these Transformational Programs for YOU! I know the importance of quality information when you are searching for understanding within your current situation. Unfortunately, the internet is full of discussion groups that give misinformation, are a collection of personal experiences that may not help you with your situation, or simply opinion. That may distract you from your own growth and empowerment.
You may be looking for some self-help tools. Not everyone is in need of or looking for therapy... Others may be looking for some tools in addition to their counseling sessions. These programs can guide you through and are created with YOU at the center of the learning.
On the other hand, you may not have resources in your area OR you may not want to participate in groups or workshops due to the private nature of your situation. Please note: these programs are not a replacement for professional counseling if you are in need. You are welcome regardless of where you live. Within the programs, you are encouraged you share your experiences as you feel comfortable with other course participants or you can not share at all... It's up to you!
I share my experiences from a personal and professional perspective... giving you what has worked in my life as well as for my clients so you don't have to try to figure it out all on your own. I have had my own personal experience with infertility, grief and a unique experience of parenting. My husband and I were able to became parents through foster care adoption and we ended our foster parenting journey when we moved out of Illinois.
I'm here to tell you, there is hope. Life may seem uncertain right now. After significant deaths, my life was different. After infertility treatment, my life was different. After becoming a foster & adoptive parent, my life was different yet again. I have and will continue to grow and deepen my relationship with my spirit through these experiences.
Art Therapy and Counseling are a second career for me that began In 2009. Interestingly, my first career was in broadcast communication. I decided to make a necessary and rewarding change to counseling and art therapy after caregiving for my own mother-in-law. I am a Licensed Clinical Professional Counselor in Illinois, a Licensed Mental Health Counselor in Indiana, a Nationally Certified Counselor and a Registered Art Therapist. I have presented in throughout Illinois and have traveled in the US to present regarding art therapy, grief, and coping. Learn more about my experience and professional memberships. I'm so much more than the letters behind my name. I look forward to meeting you in the programs!
Course Curriculum
Welcome!
Available in days
days after you enroll
Define Your Joy
Available in days
days after you enroll
Next step in defining happiness, positivity and joy...
Available in days
days after you enroll
Courses Included with Purchase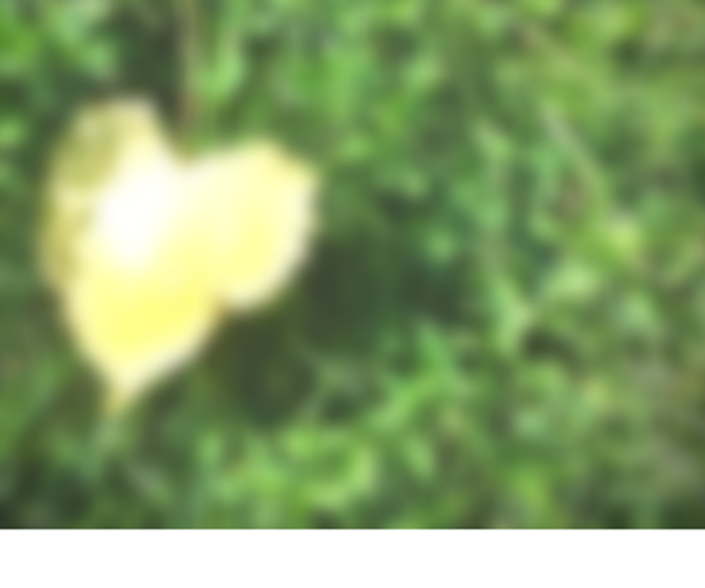 Bootcamp Positive Intentions, 1 - 30 Days
Jumpstart to a Positive Mindset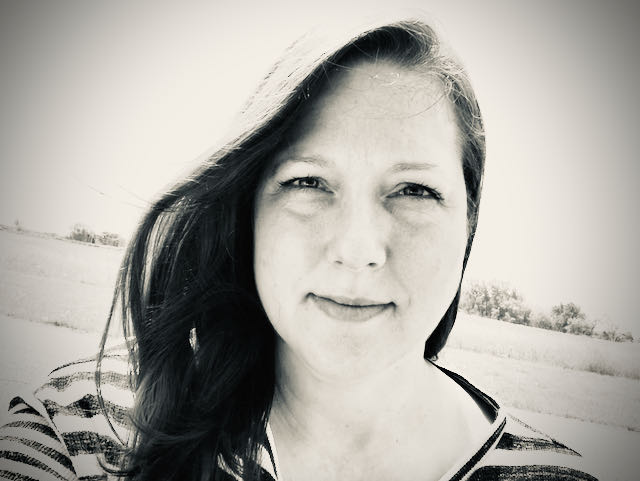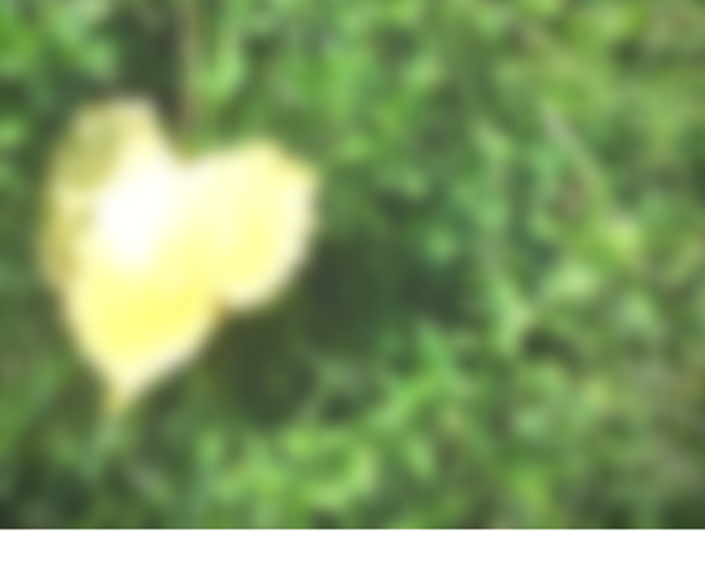 Bootcamp Positive Intentions, 61 - 90 Days
The Final Stretch to a Positive Mindset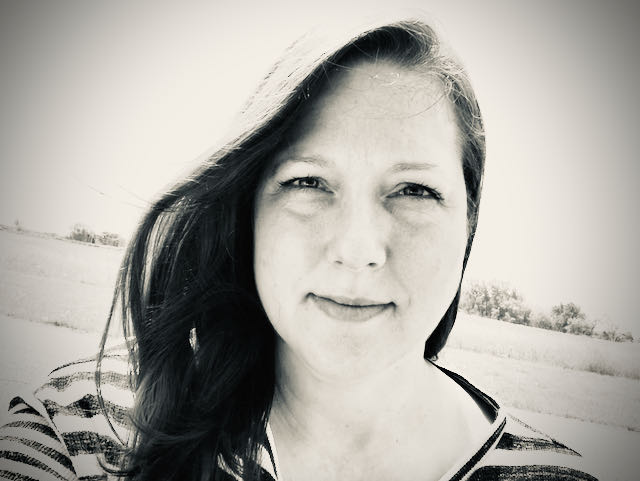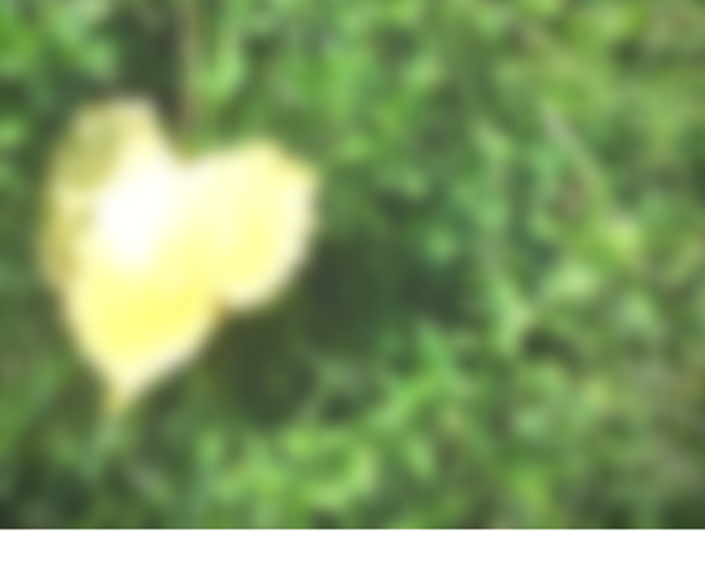 Bootcamp Positive Intentions, 31 - 60 Days
Keep the Positivity Momentum, You Got This!!!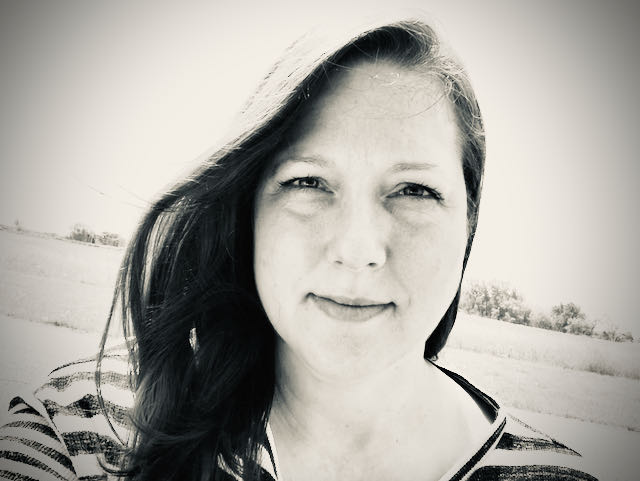 Original Price: $0
Frequently Asked Questions
When does the course start and finish?
This program begins the day you enroll and runs for 90 days. It's important to keep up with the course... However, when life happens and you miss a day, just jump right back in. This is self-guided... so pace yourself and enjoy!
How long do I have access to the course?
How does lifetime access sound? After enrolling, you have unlimited access to this course for as long as you like - across any and all devices you own.
What if I am unhappy with the course?
We would never want you to be unhappy! If you are unsatisfied with your purchase, contact us in the first 30 days and we will give you a full refund.
Hi There,
This program is dear to my heart. This is a volatile time, I feel it and I'm sure you do, too. There is so much criticism, negativity and pessimism. We can get caught in the vicious cycle of it and we no longer feel like ourselves. I didn't want that for myself and I don't want that for you either. That's a tough life...
I worked to make this program to fit into a busy life... to be easy to do... AND effective for you to get to work to get back to feeling like you again.
I look forward to seeing you in the course.
Warm Wishes,
Julie